De Cep en Verre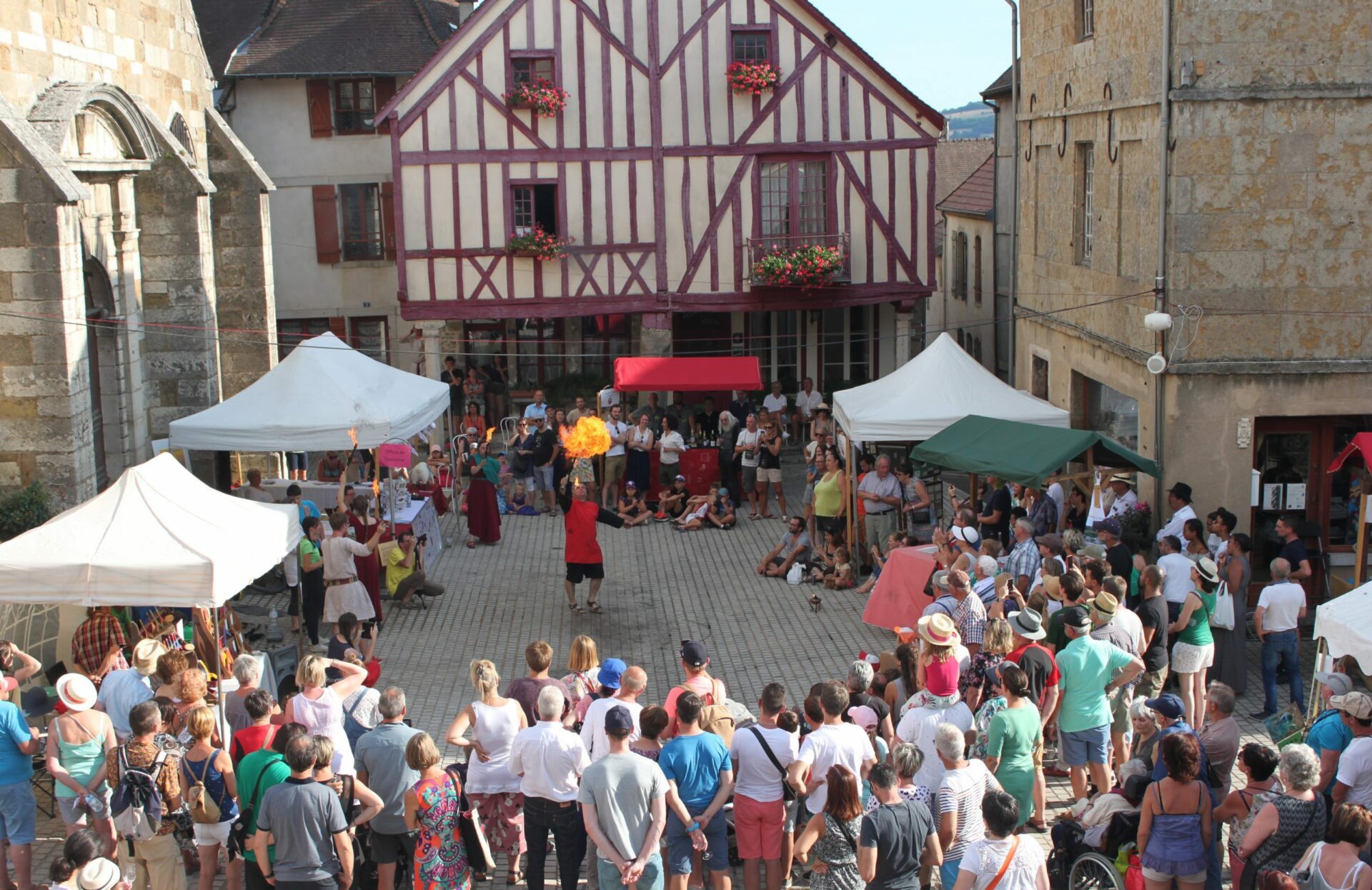 Nolay Tourist Office
Place Monge
, 21340 Nolay
An intergenerational celebration
In the historic centre of the town of Nolay, 18 km from Beaune, the Tourism Agency, in partnership with the Syndicat de Défense des Hautes Côtes , organises a fun, educational, friendly activity based around the vines, wine and a live show. The 19th edition of DE CEP EN VERRE event will take place in Nolay on 5 and 6 august 2023.
The High Points:
Some 40 artisans share their passion with you during demonstrations: ceramicist, basket maker, ironworker, wood turner, etc. a real living heritage.
8 winemakers from the Hautes-Côtes de Beaune honour the 60-tears-old appellation Bourgogne Hautes-Côtes but that's not all.
The opening ceremony is followed by a tour of honour of the artisans and the sharing of the glass of friendship offered by the municipality of Nolay.
Giant wooden games for the whole family, learning workshops for children, delight children aged 7 to 77.
On the entertainment side on Saturday: street shows, stilts, acrobats, juggling and hula-hooping with impromptus enchant you. The Duo Vivémi, Emilie and Vivien Alif seduce with festive French rock and Anthracite Jazz Band, a group of 6 musicians who revisit the standards of Duke Ellington at Fats Waller.
On the entertainment side on Sunday: Festival Artists treat us with a show of waders, jugglers, fire-eaters. The Duo Vivémi returns to make us sing on popular tunes, while Bamboli Trombone, trains us on Latino rhythms and bossa nova!
In addition to this programme, on Sundays from 9am to 2pm, a 7 km pedestrian rally, suitable for the whole family. Between bocages and vineyards, a walk with 6 stages tastings and a meal taken in a vineyard.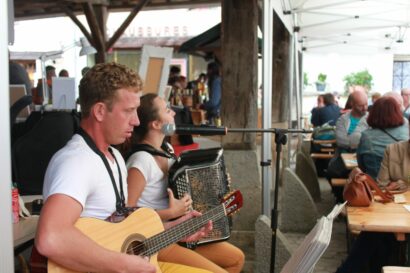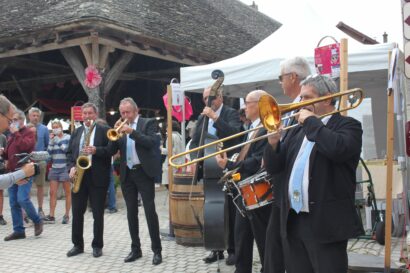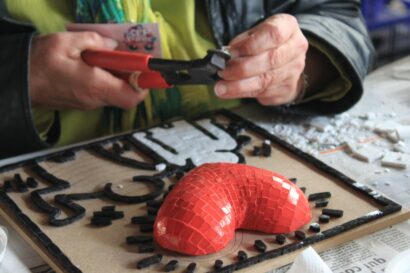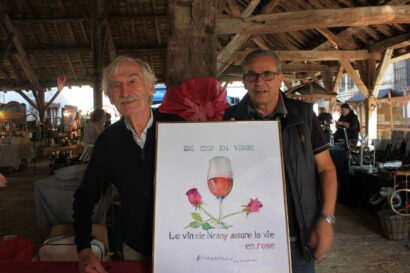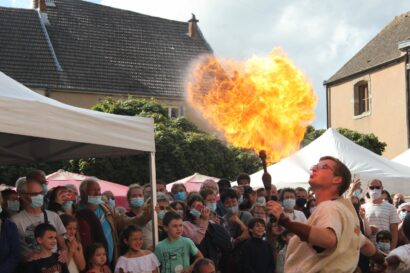 Here's a video of what it looks like.
A sample of images from the 2021 event.
To smell the scents and aromas and feel the thrill of the party , you have to experience it for yourself!
Meet on 5 and 6 August 2023 for fun and good times!
RECAP! DE CEP EN VERRE, 5 AND 6 AUGUST 2023 FROM 10:00am to 7:00pm.40 ARTISANS, 9 TASTING WORKSHOPS, GAMES, CONCERTS, STREET SHOWS, JUGGLING, FIRE EATERS, MUSICIANS… ONSITE FOOD SERVICETASTING PASS: €5 (VINTAGE GLASS)ADMISSION ONLY: FREEDE CEP EN VERRE PEDESTRAIN RALLY ON SUNDAY FROM 9:00am to 2:00pm with lunch included in a wine estate. The meal takes place at the domaine in Nolay.€18/adult and €9/child under 12 accompanied. Reservation required for the RALLY. Theatre, painting, tastings, demonstrations of craftsmen … happiness all round! This celebration is possible thanks to many dedicated, cheerful volunteers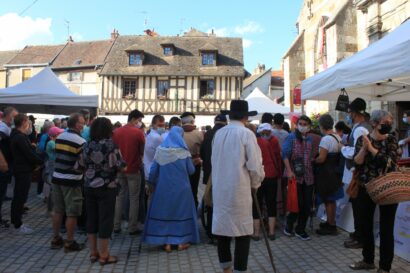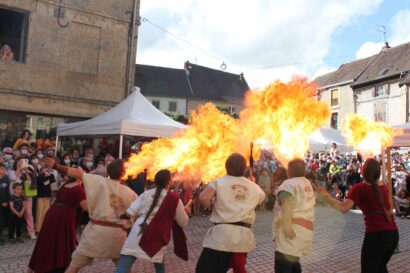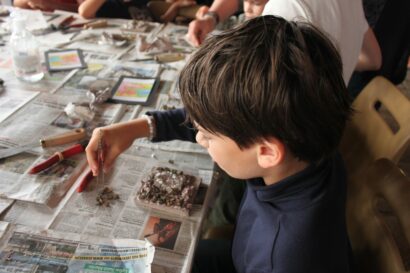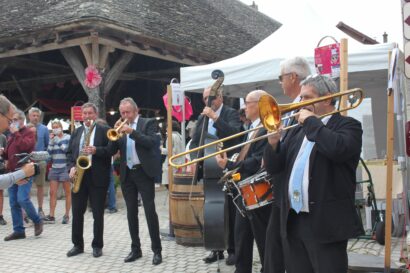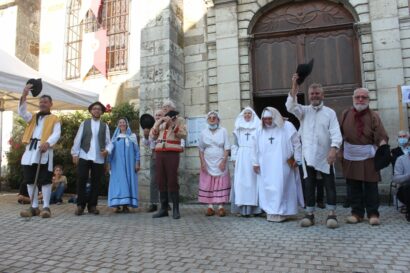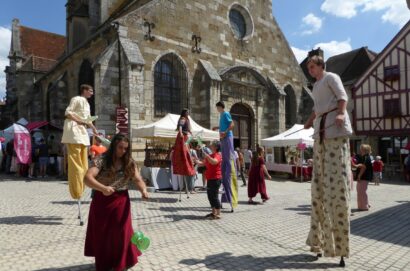 Theatre, painting, tasting, crafmen's demo... Enjoy!
This event is here thanks to applied and cheerful volunteers