Les Étangs d'Or – Merceuil Tailly Eco Leisure Park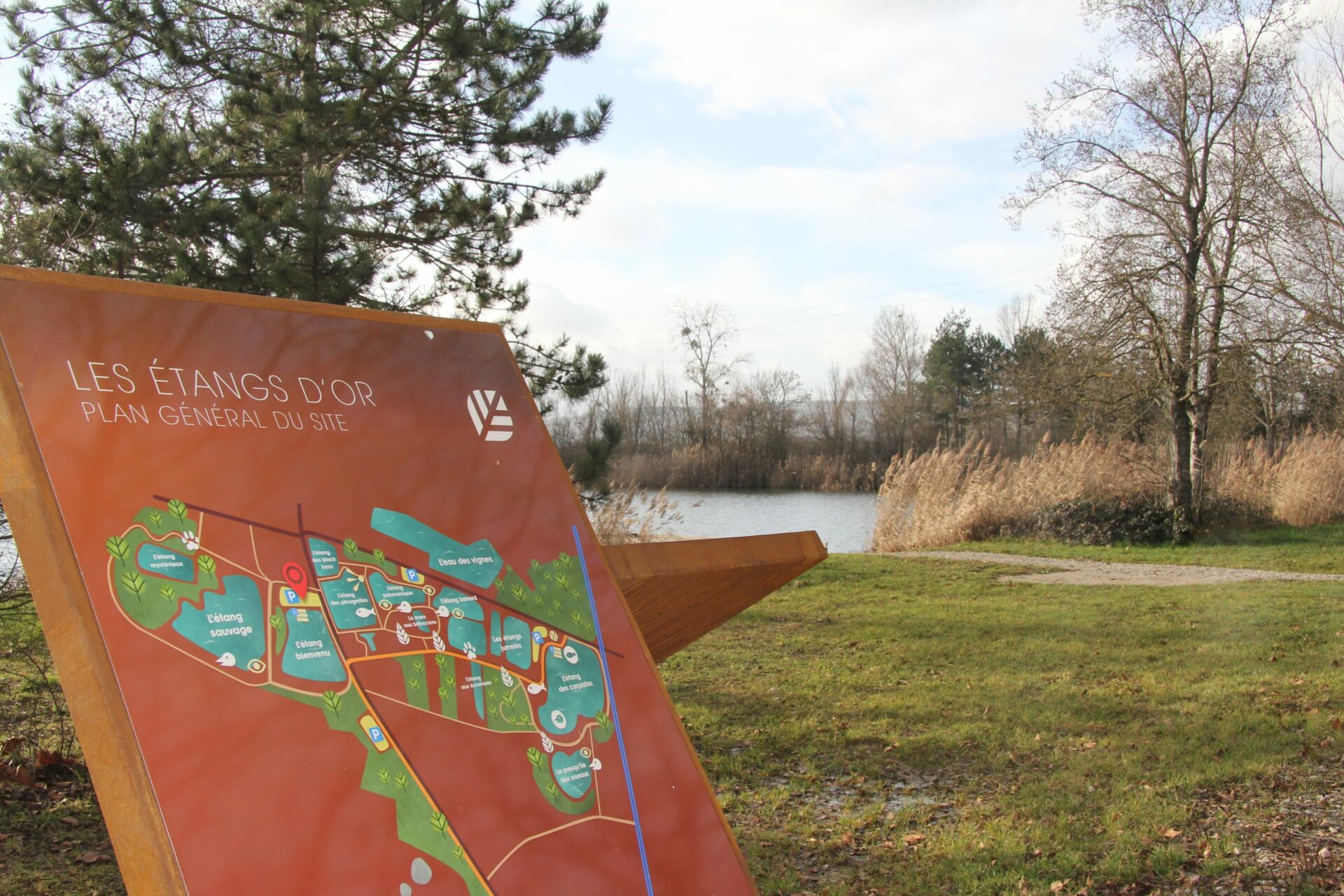 Les Etangs d'Or
, 21190 Tailly
A natural space designed for family walks, fishing and exploring natural environments, near MERCEUIL and only a few minutes from BEAUNE. Les Étangs d'Or, MERCEUIL TAILLY Eco Leisure Park, welcomes you to its more than 200 hectares and 16 lakes dedicated to fishing and discovering natural environments.
Picnic areas and children's play areas are located near the car parks. Observatories installed on the water's edge mean you (can watch species of birds, such as herons (little bittern or star bittern), kingfisher or coot, as well as game typical of the region (wild boar , deer, badger, fox or hare).
The Community of the Agglomeration of BEAUNE Côte et Sud and SUEZ offer free themed activities throughout the year in partnership with La Truite Beaunoise, the League for the Protection of Birds of Côte-d'Or, the Conservatoire des Espaces Naturels de Bourgogne as well as the Côte-d'Or Federation for Fishing and the Protection of the Aquatic Environment.
People with reduced mobility are welcome on the site, where picnic tables and fishing pontoons are specially designed for them. The site is open every day and admission is free.
Access to the Etangs d'Or :
coming from BEAUNE (exit BEAUNE-Centre on the A6), take the D 23 towards MERCEUIL

coming from CHALON-SUR-SAONE and DEMIGNY, take the D 18 toward TAILLY
The Burgundy Canal and the Canal du Center offer a great wealth of fish, carp and white fish. Fishing guides 'In Morvan', 'In Côte d'Or', 'In Saône et Loire' are available on request.