Our volunteers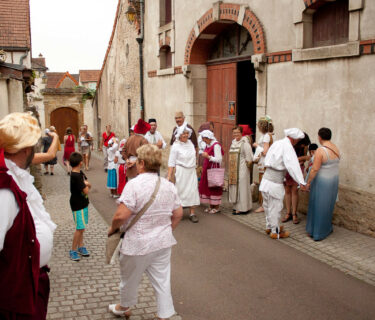 Volunteers
It's thanks to their involvement and number that the Tourist Agency is able to propose quality events each year, attractive at a tourist level, which generate several thousand visitors and guided tours on different themes.
Federating different personalities around a common project is a challenge, yet the result is always above expectations. The volunteers of the Tourism Agency are sensational!
Composition
Volunteers are as much professionals as individuals, with an average of 130 volunteers over the last five years. Thanks to them all!
Our volunteers in pictures
Join us!
From 7 to 77 years old, you can join our team and come with us either all year long or for a specific event. Good times and sharing are our values.