Treasure hunt
Nolay Tourist Office
13 Rue de la République
, 21340 Nolay
The programme:
A treasure hunt for everyone, to do with friends or family, in complete autonomy.
With your travelogue and a map, set off to discover Nolay. During 2hr30, your mission will be to solve puzzles. It's fun!
At the end of the circuit, when you've achieved your objectives: find the places in the 8 photos, answer 10 puzzles, take up 1 challenge and take 1 selfie, and a mini-treasure may then be within reach …
Duration: 2 to 3hr
Prices: €8 per person for a group of 10 to 50 people
Reservation essential
Option 1:

with a savoury / sweet snack: + €3 per person
Option 2:

with a wine tasting at a winemaker: + €1 per person
Option 3:

with a top treasure provided (regional products) + €

20

per group
Many options are possible, contact us to personalize your treasure hunt!
Testimonials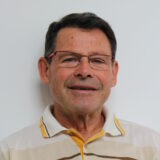 I like to see the happy face of the visitors, happy of this moment of sharing in a good mood.

Jean-Yves Chevalier
We participated in the treasure race organized by the Tourist Office of Nolay on the occasion of a family celebration on September 22. The 15 participants divided into 3 teams keep a very good memory of this friendly and playful mini-competition that allowed to discover the city in a different way and to learn its history. The reward for the winning team is a great idea. It was very much appreciated.

Dominique and Bernadette Kleiber (Nord Isère)