History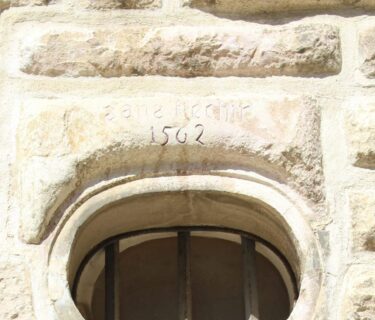 Nolay - a town steeped in history
Nolay has been inhabited since prehistoric times, as the megalith at CHAMPAIN seems to prove. A Roman camp and the name of two mountains bordering the town to the South – West: Mount Rome and Mount Reme which evoque the two brothers Romulus and Remus, testify to the continuity of human activity here.
In 376, Saint Martin, passing through Beaune, would have also crossed the Hautes-Côtes to the "Bout du monde" at Vauchignon, near Nolay.
The development of the town began in the Middle Ages, its central position making it an important place of exchange. Located between Autun and Beaune, it included all types of agricultural production, wine, cereals and livestock breeding.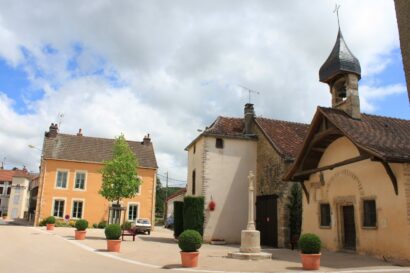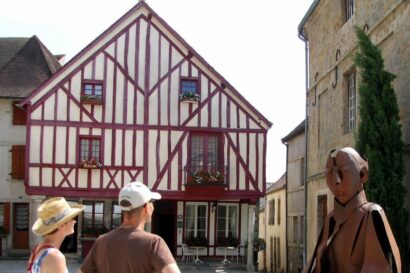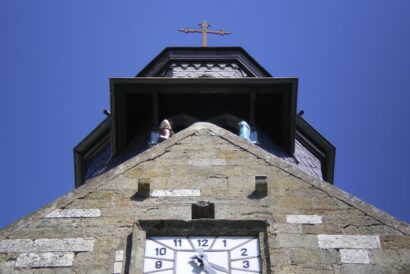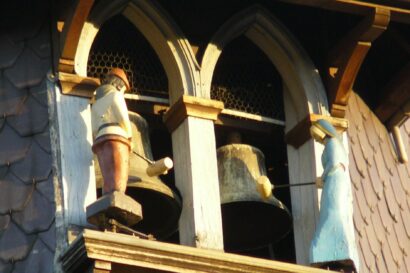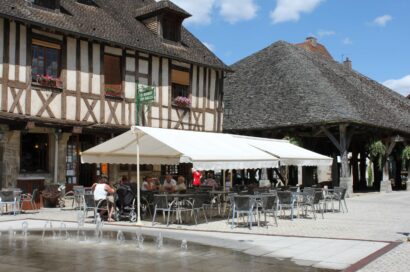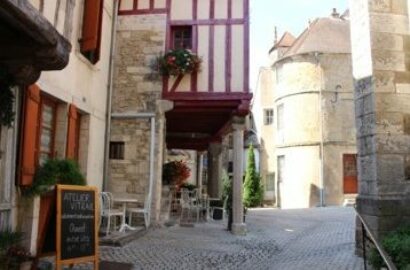 In 1388, Guillaume d'ESTRABONNE had the covered market built to develop the region's commercial activity, with numerous fairs.
This imposing building of 450m2 is an example of Burgundy architecture with its powerful framework, which carries the heavy roof of "lauzes" (flagstone tiles – approximately 600kg per m2). Around these covered markets are several half-timbered houses dating from the Middle Ages. In the 16th century, the imposing "maison à bosse" was built across the street, with its original Florentine-inspired façade.
The nearby church of Saint Martin, partly rebuilt in the 16th century, was decorated with jacquemarts (automatons). This is one of four mechanisms of this type still operating in the Côte-d'Or. Jacquot and Jacquotte, its two characters mark the passing hours for the inhabitants with their mallets, ringing the hours and quarter hours. On summer evenings, they even come down to the square to welcome visitors and help them discover the history of their streets.
Modern period
In 1753, Lazare CARNOT was born in Nolay. He was a mathematician, poet, scientist and, above all, a famous general and "organiser of the victory of the armies of the revolution". His statue stands in front of the house where he was born. His son Nicolas Sadi, a brilliant scientist, discovered thermodynamics and its principles. His grandson, Sadi, was President of the Republic from 1887 to 1894.
In the 19th and 20th centuries, Nolay experienced important industrial development, with many shops and craftsmen, a famous brewery, La Grande Brasserie Malterie La Semeuse; a sausage factory, a factory specialising in tile-making equipment and a medicine factory.
Nolay, thanks to its special location, as the entrance or exit to the wine region or the Morvan, depending on whether you're come from Beaune or Autun, offers a welcoming natural setting and all the riches of the Hautes-Côtes de Beaune region.