Who are we?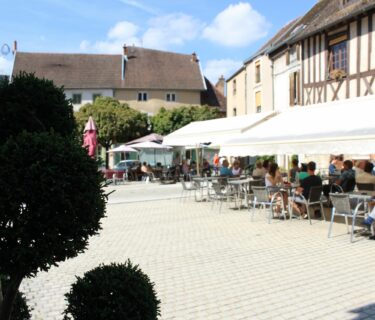 The Nolay Tourism Agency, located at 13 Rue de la République is an association governed by the law of 1901.
It is the heir to the Tourist Office created on 10 December, 1959 and transformed into a Tourist Agency in 2000 to take its current form on 1 January, 2009.
On this date, the Nolay Tourist Office became the Nolay Tourist Agency for events, development and promotion, and a branch of the OTI for reception. The OTI Beaune et Pays Beaunois has taken on competence for " tourism, reception, promotion ".
Composition
The board of directors is made up of 3 colleges of 5 people each:
Elected municipal officials (member by right)
Professionals (economics stakeholders)
Volunteers (benefactor members)
The general assembly meets in April to review the past year and presents the projects and provisional budget.
Presentation of the team
The Board of Directors meets regularly to prepare events and activities. It analyses the balance sheets and makes investment choices.

Bernard LAGRANGE
Elected municipal, président
François RENARD
Elected municipal

Isabelle BAGOU
Elected municipale
Sylvain CHANGARNIER
Elected municipal

François BERGERET
Professional
François ROCAULT
Professional

Patricia RACKLEY
Professional

Mylène NICOLAS
Professional

Jill LABRANCHE
Professional

Jean-Yves CHEVALIER
Volunteer, treasurer

Antonia BARBRY
Volunteer, secretary

Rodrigue PLATHEY
Volunteer

Jacques BARBRY
Volunteer

Jean-Claude FOURRIER
Volunteer