OeNolay Tour visit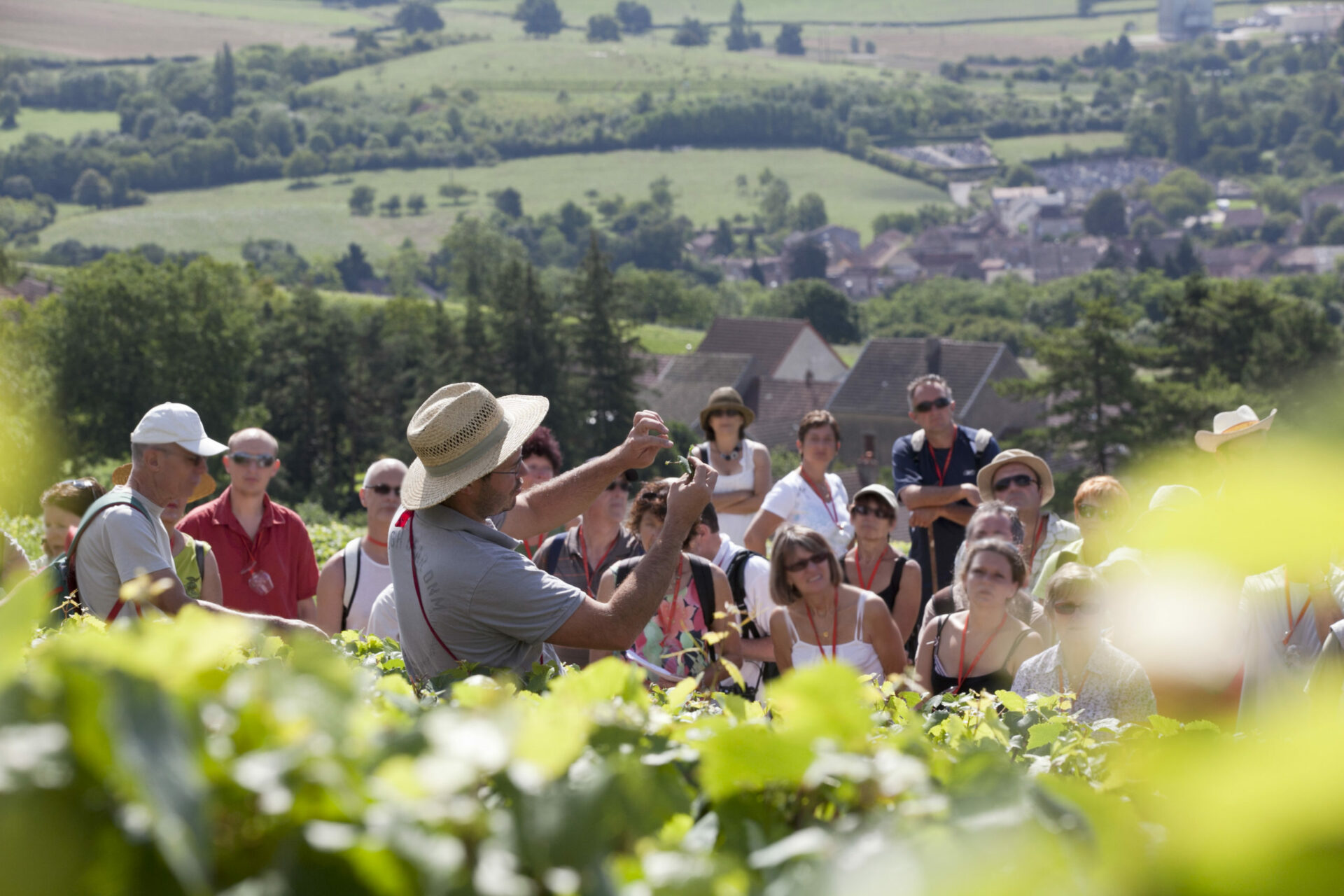 Nolay Tourist Office
13 Rue de la République
, 21340 Nolay
On the programme:
A winegrower welcomes you to his estate to discover his vines, his production, his profession, his working tools… in short, his passion. 9 different winegrowers, each with their own strengths, help you to"read" the vines and the wines.
Duration: 1hr30 to 2 hours

Individual prices: €6 per adult;

€3 12-18 years old;

free for children under 12

Group prices: from 20 people, €5 per adult

Dates: Saturdays from 1 April to 31 October at 10:30am

By reservation

Online reservation for individuals and groups

Tasting of 4 wines included with slices of bacon baguettes

Specially for children: fruit juice and colouring
What to expect in detail:
Discover the Hautes Côtes Terroir: a natural extension to the west of the Côte de Beaune, the Hautes-Côtes constitute an altitude vineyard (at 150 and 300 m) where low vines are cultivated as well as tall, wide vines, to address erosion problems. In addition to the well-known grape varieties, Chardonnay and Pinot Noir, the winegrowers will introduce you to other Burgundy grape varieties: Aligoté (essential for the famous Kir) as well as Gamay.
Visit exclusively family domains. Areas that have cultivated between 4 and 14 hectares of vines for several generations. Sometimes moving from agriculture to viticulture, today they make working in the vineyards their main activity and practise several trades in one: men and women in the fields and in the vineyards on a daily basis, knowledgeable technicians in the winery and in the cellar to ensure the ageing of their wines, sales from their estates to the merchants, at fairs and exhibitions, and in the cellar to receive individuals visitors.
An estate is always a family story. As well as the winegrower, you'll find parents who work alongside them, who'll talk to you just as much about the younger generation returning to the countryside to take over the vines or learn the profession at the wine school, at the faculty…
The particular terroir of the Hautes-Côtes has also produced a spirit of mutual aid and the will to fight for the recognition of its appellation in 1961, to defend the quality of its landscape and unite around the creation of the only cooperative cellar in Côte d'Or.
The OeNolay Tours in pictures
Testimony
Privileged moment in the privacy of our cellar, the visitors seem happy with their walk in the vineyards, I explain to them the work of the moment and I answer all their questions then we taste some wines in conviviality

Wine grower experience OeNolay tours
This visit is a sharing, a good time spent with the winemaker who takes the time to explain and answer the questions, I highly recommend this visit

Visitor experience