Where to stay?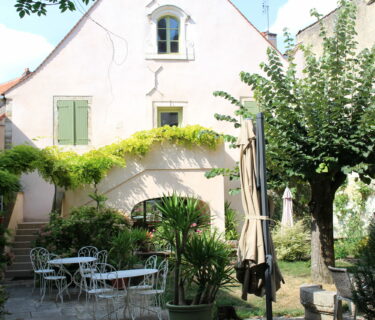 The Bourgogne-Franche-Comté region is a land of tourism. The Côte-d'Or, with Dijon and Beaune, unmissable sites recognised as World Heritage by UNESCO, is an ideal destination. In the Beaune region, Nolay and its nearby villages (Cormot-Vauchignon, Change, Santenay, Aubigny-la-Ronce, Ivry-en-Montagne, Valmont, Thury, Saint Aubin, La Rochepot, Auxey-Duresses, Baubigny, Saint-Romain, Chassagne-Montrachet, Puligny-Montrachet, Meloisey, Mavilly-Mandelot, Meursault…) offer a range of lodgings, guests houses, hotels and camp sites.
A large range of accommodation
This large range of accommodations is close to many shops and public services, craftsmen and wine growers. Ideally located in the golden triangle, from Nolay, you can visit Dijon, Beaune, Autun, Vézelay, Cluny, the tourist road of the Grands Crus, the National 6, Morvan Park. The very good quality-price ratio of these accommodation options is sure to delight you.
Within a radius of 15km, you'll find 2- to 4-star hotels, 3- to 4-star bed and breakfasts, 2- to 5-star holiday rentals or cottages, 2- and 3-star camping grounds, motor home areas, and unusual accommodation choices.