Fouché Pond in Arnay le Duc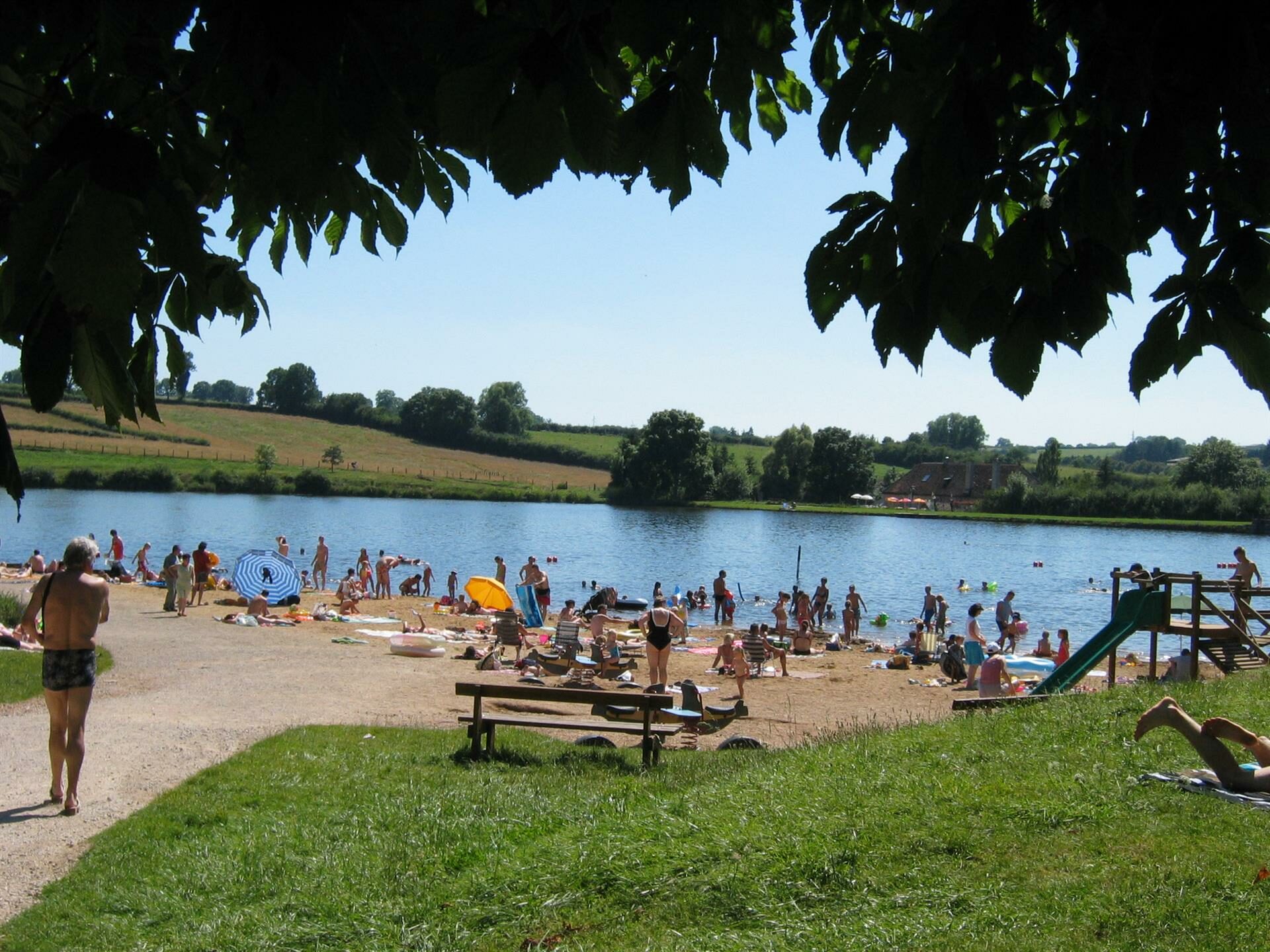 Fouché Pond in Arnay le Duc (20 km)
Lake with supervised swimming and free access. Leisure centre with a water slide, swimming lessons, pedal boat rental. Children's games and picnic area.
Snacks on site offered by local associations such as drinks, waffles, ice cream and fries.
A 2.5 km nature discovery trail around the lake is accessible all year round, with information panels on flora and fauna. Possibility of fishing (fishing licence compulsory, available at the Arnay Tourist Office and the Caveau).